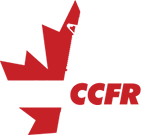 CCFR Range Safety Officer (RSO) Course
Please Note: Both  indoor ranges will be closed for the weekend to members and the indoor archery on Sunday is cancelled for this event.
Planned schedule:
Sat 9-12:30 indoor class
Sat 1:00-4:00 (or earlier if done) live fire -each shooter will need 150rds max. Range #4 will use weather permitting.
Sun 9:00-12:00 indoor class for instructor teaching