UPDATED: 2021/01/21
Newsletter section is now online in the Members Only section.
FINAL RENEWAL NOTICES HAVE BEEN EMAILED
Renewal Late fee has started as of January 1, 2021.
Click HERE to download the January 2021 Renewal form.
The new Online paperless, credit card only,  system is now open to members to renew their membership.
Click HERE to use the online paperless renewal system for BASIC renewals with NO changes to your membership.
The membership renewal discount has ended. Please send ALL renewal forms, payments and questions to renewals@ltvfg.ca only.
Renewal forms are MANDATORY if you are NOT using the new online paperless renewal system. Do not just send in your EMT without sending in the form as your renewal will NOT be processed until ALL required information, forms and picture if required as been submitted to renewals@ltvfg.ca. Please check your interact money transfer setup with your online banking to verify the EMT email address for the club. Some members are using the old GMAIL email address which is no longer valid. 
 Also if you do not have your 2020 photo ID card or your access card for the front gate, this means you did not complete your 2020 membership renewal. Your membership will soon be revoked and you will have to rejoin the club using the waiting list process.
Below is a picture on how to digitally sign the online renewal form after you have downloaded and filled it in.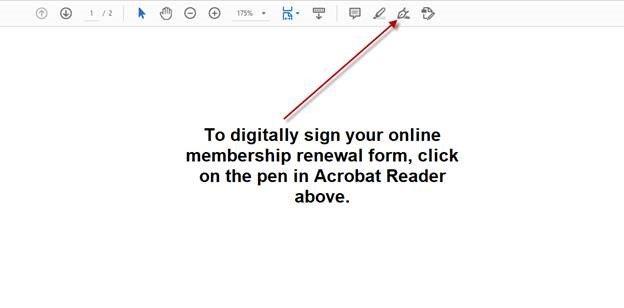 New UPDATED Ontario Lockdown Information
YES the club is still open at this time!
The lockdown document can be downloaded by CLICKING HERE.
Club limitations are in affect starting Thursday January 14 at 00:01 AM,
Guests are only allowed if they are from the SAME household. A limit of 1 guest per member. Members get priority on shooting positions on ranges.
You MUST always maintain 2m distance.
You must NOT share a firearm between shooters.
You must NOT share ammunition between shooters.
You must NOT share equipment between shooters.
Provincial Order
The Ontario Government has issued a "Stay-at-home" Order.
Effective Thursday, January 14 at 00:01 A.M. the stay-at-home requires everyone to remain at home except for essential purposes and travel. This order and other new and existing public health restrictions are aimed at limiting people's mobility and reducing the number of contacts with those outside your immediate household.
The board has contacted public health for any additional restrictions, and we are waiting to hear back from them.
Depending on what we hear may result in a total club closure.
The club as per the MOH update is open.
Ranges are open with the following restrictions,
Range #1, 10 people but only one person per position unless you are supervising a new shooter.

Ranges #2 to #5 Maximum of 5 people.

Ranges #6, Trap is closed, as they only run organized events that are NOT allowed under this new order.

Ranges #7, Skeet, is only open for PERSONAL use with a maximum of 5 people. No organized events are NOT allowed under this new order.

Ranges #8, Sporting Clay are closed as they only run organized events that are NOT allowed under this new order.

Ranges #9 and #10, Indoor remains closed.

Physical distancing is mandatory – 2 meters.

Masks are strongly encouraged outdoors. Mandatory indoors.

One guest per member and they MUST be from the same household. If not, you will be told to leave the range and your membership will be suspended for 30 days.

You must provide your own sanitizer and PPE.

Clubhouse is closed except for the guest sign-in and washroom use. Only 1 person is allowed in the washroom at a time.
Failure to follow the guidelines will result in the total closure of the club for all members.
Use the club at your own risk. LTVFGC will not be responsible for any tickets or fines issued to members.
If you see someone breaking the rules, please advise them to follow the rules, or contact the president at 613-398-8946.
COVID-19 Update
Face masks, are MANDATORY if you are entering the club house for any reason. If you are using the indoor ranges you must wear a face mask at all times. 
If you are sick, or have recently been sick, DO NOT come to the club.
Maintain distance a safe between yourself and others that may be using the facilities.
Sign in at the range you are shooting on. Please avoid the clubhouse if possible.
Please bring your personal masks, sanitation gel and wipes with you.
Gathering limitations imposed by the State of Emergency are still in place, access to the club is still limited

.
Watch the website, calendar and Facebook page for more details as they happen. Volunteer hours are a GREAT way to support your club.
Announcements
None at this time.
Range Updates:
Range #2 is closed Tuesday for electrical work
We are one of the best shooting and archery clubs in the province
Lower Trent Valley Fish and Game Club boasts five outdoor ranges for rifles and handguns ranging from 25 to 200 yards, a skeet and trap field, sporting clays, a 50 yard archery range and trail with 3D targets, plus indoor facilities for small bore rifles and handguns.
We also host numerous competitive events throughout the year such as IPSC, iCORE and Precision Rimfire matches.
Want to come shoot with us?
Want to join Lower Trent Valley Fish and Game Club?  Get all the information you need on our membership page.